Global Executive Leadership Coach, Motivational Keynote Speaker, Personal Branding Expert, Former Fortune 100 Executive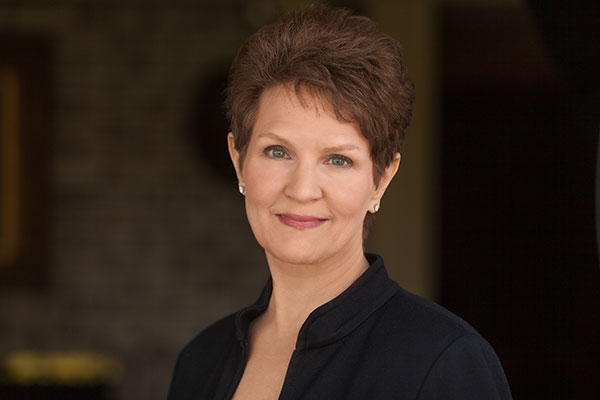 I live my life wide open – where I live, how I work, what I create.
I truly believe that anything and everything is possible. And that belief, that mindset, has shaped and will continue to shape my life.
But it wasn't always that way, and it took a while before I realized this kind of life was within my reach.
I could describe many of my paths and plans at the early stages of my life as boxed in by a lot of "nevers."  Here are just a few…
I was never going to go into business.
I could never live overseas.
I was never going to write a book.
I would have laughed at the prospect of any of these.
(Does that "I'll never" mentality sound familiar to you, too?)
But then… I went on to earn a Harvard MBA and have run multiple successful businesses while living in seven countries and working across and travelling to almost 100 countries. And I've authored 11 bestselling books.
How did that happen?
As a child growing up in the heart of the U.S. Midwest, I wasn't aware that the world was much bigger than what I saw in front of me.
But I kept myself open to possibility.
With that kind of mindset, the world began to open up—and it kept opening up, time after time, again and again.
After a while, I realized that the road ahead of me was actually a wide open landscape that was far more in my control than I had ever imagined. And as a result, I've created a life—and a career—where I've helped people from all corners of the world benefit from this same perspective, every single day. 
Through my personal experience and by coaching clients through their own challenges, I know without question that the life, career, and relationships you desire are possible based on two key factors: the way you see yourself and the actions you take based on that viewpoint.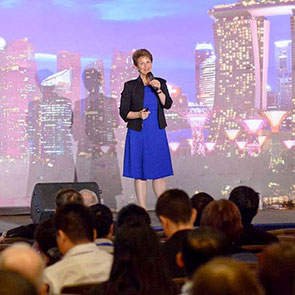 You can become the leader you have always imagined yourself to be—the kind of leader others want to follow.
You can adapt to the challenges and rapid changes that you face with ease, resilience, and confidence … and even a sense of excitement.
And, as the world becomes more expansive, your personal world can also expand so you can reach your full potential.
If you've landed on this page, perhaps this is your moment for that expansion. This is absolutely within your reach, too, if you are ready to lead and live your life wide open.
Another never-say-never story
Here's one more never-say-never example: I was never going to be an entrepreneur. After all, why would I take on that risk?
So, after business school, I went on to become a high-ranking corporate figure, working for mega-companies and regularly traveling the world. From the outside in, I was experiencing the high life! An incredible job, money in the bank, and perks and status that come with those top-level positions.
I was living the corporate dream… right?
And then came the 9/11 tragedy…
On that fateful day, I was on a business trip in South America, far away from my home and from everybody I loved. In a matter of seconds, thousands of people had lost their lives. That kind of event causes you to evaluate what you're doing with your own life.
When those New York towers fell, I paused, stepped back, and asked myself: Is this really the life I want to be leading? 
That moment was the catalyst for my wide open viewpoint and, along with a forever-changed world, I was changed forever as well.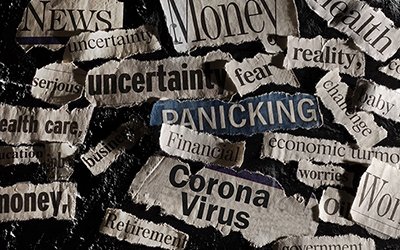 Perhaps for you, that moment is a diagnosis, a dead end, a layoff, a financial crisis.
The truth is that I was a harried, exhausted executive. Tired most of the time, constantly living according to the needs of a company and being run by my calendar. And that's when a little voice inside of me said, with calm confidence, "Enough, Brenda—you're not in charge of your life. It's time to start your own business."
On the plane ride home (Bangkok, Thailand at that time), security didn't allow us to carry anything on the plane, not even a purse. I asked a flight attendant for paper and a pen, but she only had paper napkins. So, on those napkins, I outlined my business plan.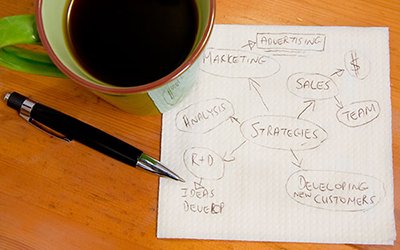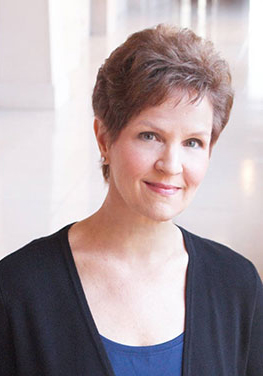 Since I had been a corporate executive myself, I started with what I knew to be the truth about those high-level jobs: it's lonely at the top. That old adage holds true, so I wanted to assure corporate leaders that they could have support and guidance. They didn't have to face challenges and the future alone.
Also, through my corporate jobs, I had hired dozens of speakers and workshop facilitators over the years, so I knew what was required. With a passion for delivering keynote addresses and conducting corporate training programs, I set out to provide to my clients the same high standards that I expected when I had hired speakers and trainers.
That's how my own coaching, speaking, and training business – Brenda Bence International – was born.
Over the years, through these services, I've had the privilege of helping thousands of clients—from 60 nationalities across 70 industries—to take control of their lives and careers in order to craft the future they want.
Today, as a Certified Global Leadership Coach, I'm fortunate to be consistently ranked among the top 10 coaches in the world and also recognized by Thinkers50 as a Leading Global Coach. I'm regularly engaged to inspire and motivate audiences at conferences, corporations, and conventions all over the world as one of a handful of Global Certified Speaking Professionals. I feel immense gratitude for the ability to help my clients open up their own worlds to limitless possibility and joy.
My mission with every single person I work with is to help them embrace a new mindset and take appropriate actions fueled by possibility. If someone like me, with my prior "I'll never" mindset, can live a wide open life and have the career I've had, anyone can.
Contact us today!
Contact me today to book a free discovery call.  I look forward to connecting with you soon!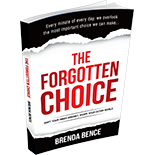 Discover a little-known decision you make every moment that either holds you back or opens doors to unlimited possibility. Learn More >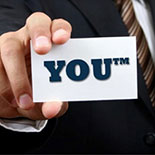 Sign up for Brenda's newsletter, and receive her Wide Open YOU™ Mindset Toolbox with 7 powerful tips to start living and leading wide open. Learn More >