Brenda Bence in the Media
A knowledgeable, entertaining, and dynamic expert for podcasts, television, print, and radio.
Brenda Bence, Harvard MBA, Keynote Speaker, Executive Leadership Coach, and multi-award-winning author, is available for interviews face-to-face, via video, or over the phone.
To contact Brenda for Media inquiries, fill in the contact form here.
Office in the U.S.: 1-312-242-1830 Office in Asia (Singapore): +65-6322-1491 Email: 

[email protected]
Brenda Bence: Expert in how to lead and live life to the fullest in this wide open, new global landscape.
Through sharing engaging stories, Brenda leverages her experience inspiring hundreds of thousands across the globe. Sharing simple yet thought-provoking tips, tools, and techniques gained from leading and coaching thousands all across the globe, Brenda will motivate, inspire, and enable your listeners and viewers to break down the barriers necessary to lead and live a wide open life.
Featured or published in over 400 magazines and publications
Author of numerous books which have won more than 40 national and international awards
Consistently ranked by GlobalGurus as a Top 10 Professional Coach and Top 10 Branding Expert
One of the inaugural World Leaders in Coaching, as recognized by Thinkers50
MBA, Harvard Business School
"We used our show with you for a rerun when we went on vacation. That was a lot of fun! People love it!"
Contact Brenda
Contact Brenda today to be a
guest on your show
. You'll enjoy a lively conversation that will have your audiences learning, laughing, and inspired to lead and live their lives wide open.
What News Organizations Are Saying About Brenda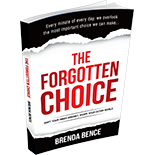 Discover a little-known decision you make every moment that either holds you back or opens doors to unlimited possibility. Learn More >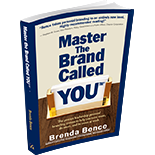 The only start-to-finish system for defining, communicating, and taking control of your leadership personal brand at work, whether you are leading yourself or leading others. Learn More >